The backside of a turn signal/marker light socket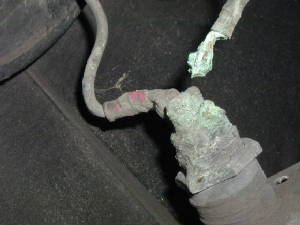 It's not always as simple as changing a bulb.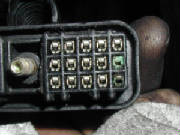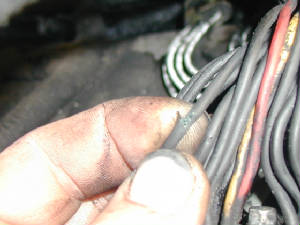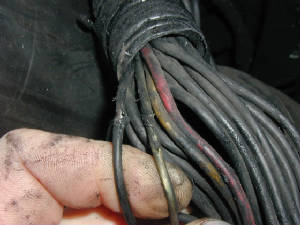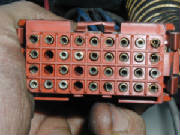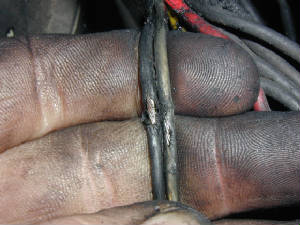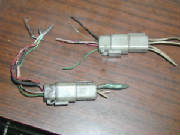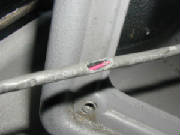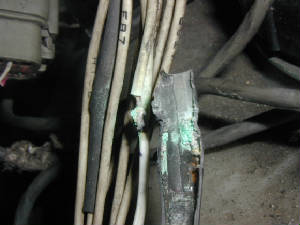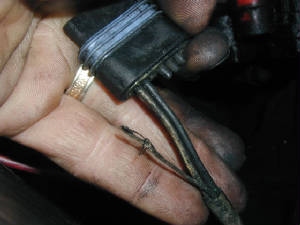 If you are a mechanic, having electrical issues with a coach that you can't seem to pinpoint, I recommend you go to the DDEC ECM plugs and thouroughly search them, repairing all corrosion, loose connections, and breaks. It would not be a surprise if this fixes the problem. NEVER USE BUTT CONNECTORS ON THE ECM HARNESS. Use solder and heat shrink. In fact, the only thing you accomplish with a butt connector is getting the coach out of your hair, it will be down again once that butt connector corrodes, which will happen. Or the wires will just fall out of the butt connector. Butt Connectors are not for proffesional mechanics to use. Using a butt connector on a bus is like giving aspirin to someone with a gunshot wound. It will help some pain, but they are still going to bleed to death if you don't stop the bleeding.